Vacation 2011
I'm finally getting around to posting photo from The Great Family Vacation of 2011. This time around it was hosted by the Great Smoky Mountains.
Here's a few shots of the house we stayed in.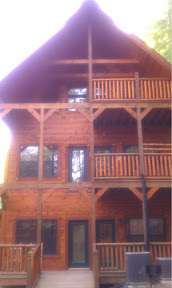 I think the blue one is kind of "creepily cool". It was the first one of the series and I'd forgotten to check and adjust my white levels.
--ryan
- Posted using BlogPress from my Apple iPad 